Laser-Cut Acrylic Signs to Help Your Business Stand Out from the Crowd
Acrylic signs are one of the most versatile sign products around. Add laser-cutting or engraving for truly unique custom signage.
Anytime we step out into the world, we're surrounded by signage and advertising. While signs are everywhere we look, we often don't take time to consider how the material a sign is made of allows it to stand out in a crowd.
When it comes to growing your business in Boise, Idaho, or Meridian, Idaho, making a noticeable name for yourself is essential. At Signs2U, we believe engraved acrylic signs can play a significant role in that professional goal.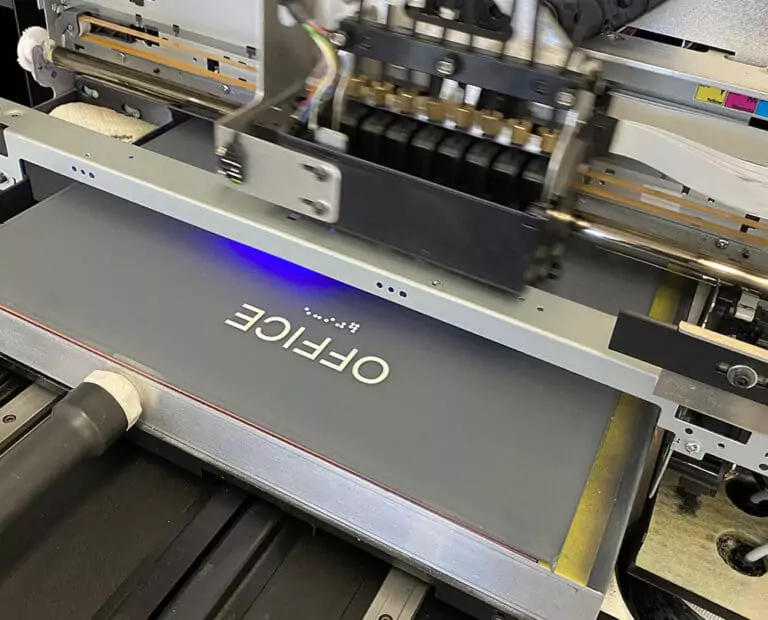 Acrylic Signs that Provide an Aesthetic Edge
Custom acrylic signs are a simple, yet aesthetically innovative route to giving your business a professional and sleek appeal. The inclusion of features like architectural letters on acrylic signs incorporates textural elements that are truly unique.
Fully engraved acrylic signs added to your Meridian, Idaho or Boise, Idaho business are bound to make a bold visual statement. The addition of acrylic letters to an exterior wall or interior panel livens up a business with a smooth and professional appearance.
Custom Acrylic Signs Designed to be Durable
You want your Boise, Idaho, or Meridian, Idaho-based business to be outfitted with eye-catching signage, but it's just as important that signs can handle anything that comes their way. Custom acrylic signs provide just the right balance between style and durability. This combination proves particularly helpful when the plan is to place signs outside.
Compared to many other sign materials, laser-cut and engraved acrylic signs hold up better in the elements over time. This means that those vivid acrylic letters and images that make a sign pop can be admired year-round without needing constant replacements. Fewer sign replacements also mean more money in your wallet.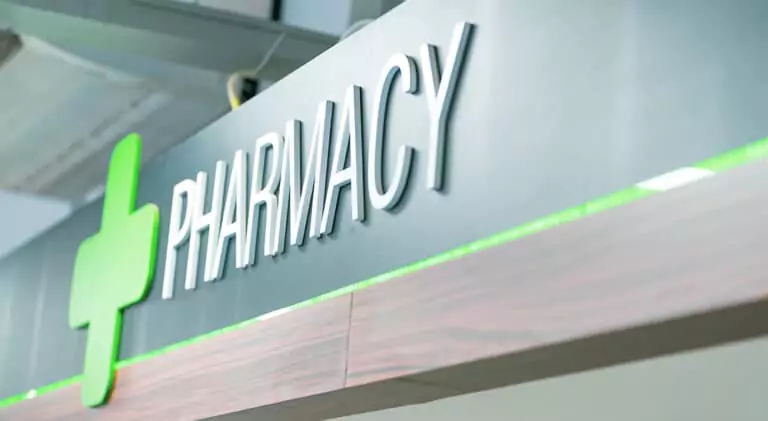 Laser-cut acrylic dimensional letters.
A Lightweight Sign Solution
A sophisticated acrylic sign is an amazing addition to a business, but before it can be admired, it has to be properly installed. While some signage materials require heavy-lifting, acrylic signs are wonderfully lightweight!
Acrylic architectural letters and full signs are undoubtedly durable, but they weigh far less than alternatives like glass. This provides for easier transport and installation when you're ready to re-design the look of your business.
Acrylic is Easy to Customize
Engraved acrylic signs are notoriously easy to customize. This helps businesses in Boise and Meridian stand out from the crowd using creative design elements.
Personalized prints and designs are simple to add to acrylic. This material is also known for its pliable nature which can take on a variety of shapes and dimensions through the sign production process.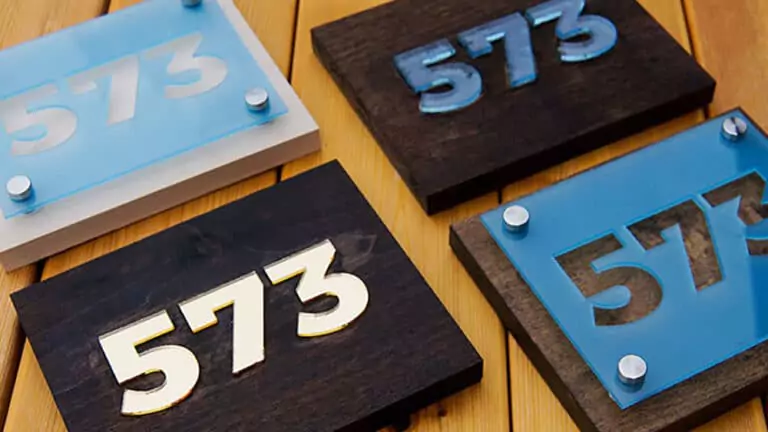 Layered laser cut signs fabricated from wood and acrylic.
Your Partner in Customized Acrylic Sign Design
Working with Signs2U puts businesses in Boise, Idaho, and Meridian, Idaho on the front lines of innovation. We specialize in laser cut signs using an Epilog laser capable of cutting up to ½" thick acrylic and wood materials.
Our work at Signs2U is one of a kind, just like the businesses we partner with. Our Epilog laser is also used within our ADA sign department to cut acrylic substrates.
Whatever your engraving needs may be, our team is here to help. Our innovative Epilog laser works on metals, wood, glass, and leather in addition to acrylic products.
YOU MIGHT ALSO BE INTERESTED IN THESE ARTICLES