Complete Guide to 3M Di-NOC Architectural Films
3M Di-Noc is Ideal for both new construction as well as remodel projects and is available in thousands of finishes. This guide will give you a brief tour of a unique and practical solution to improving the appearance of nearly any surface you can imagine.
Does your office space need an update? Are you concerned about unsightly or outdated paneling, worn laminate, or has the paint on the walls seen better days? If time or budget constraints are any concern, a versatile vinyl wrap called 3M Di-NOC may be just the solution for your business remodel.
Since the 1990s, 3M Di-NOC architectural films have provided our clients with a cost-effective yet sustainable solution for refinishing virtually any surface, whether indoor or outdoor. Ideal for both new construction as well as remodel projects, this product is available in a wide array of finishes.
According to3M, there are over one thousand different types of textures to choose from, so you're sure to find a result that can blend well with the existing décor. An updated treatment using 3D Dinoc film is something to consider if the current interior is in good shape and just needs a modern makeover.
This guide will give you a brief tour of a unique and practical solution to improving the appearance of nearly any surface you can imagine.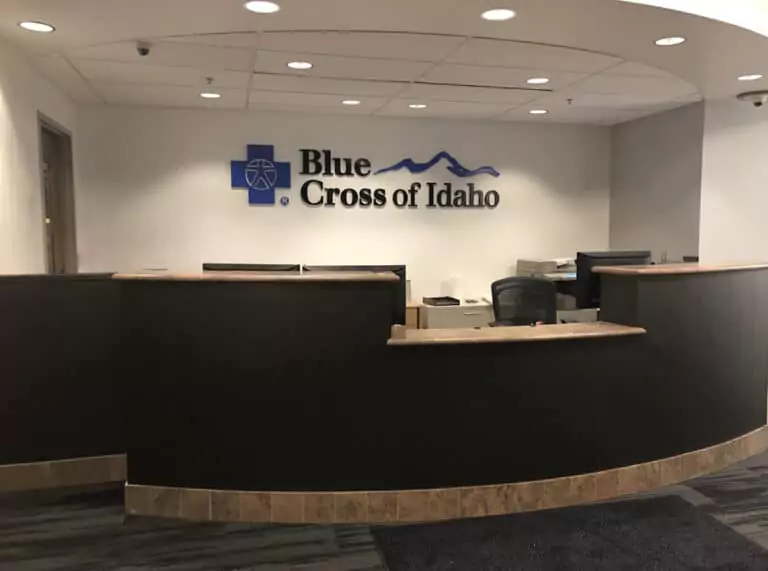 The Versatility of 3M Di-NOC Film
Among its diverse applications, 3M Di-NOC can be applied to practically any flat or 3D surface. It can even be thermoformed using heat and pressure to securely form around any shape, no matter the complexity. 3M's Comply Adhesive air release technology means that no air bubbles will form, allowing for a quick yet high-quality installation process.
Whether you're looking to achieve the warmth of wood grain, the polished feel of metal, or the organic effect of a natural stone finish, 3M Di-NOC delivers. The MT Matte Series is 3M's state-of-the-art matte treatment, offering a realistic texture and the appearance of natural materials and vibrant, solid colors.
A self-adhesive film with the ability to conform to both one-dimensional and
three-dimensional areas, Di-NOC can be applied to walls, furniture, and fixtures to achieve a sleek new look without the need to invest in a costly and time-consuming renovation. Even rough and aged surfaces are no challenge for this vinyl wrap. 3M maintains that Di-NOC can be used to refinish salvaged, refurbished, or reused materials and furniture.
What is Di-NOC Made Of? Is it Safe?
Di-NOC is made of a material called polyolefin, which is a type of polymer. Polymers include resins and plastics. As they are 'chemically inert' materials, polymers do not interact with other chemicals. Polyolefins are commonly used for food-safe packaging since the food cannot absorb any harmful chemicals from its wrapper.
This material is also the agent that keeps carpeting clean and is responsible for wicking moisture from the body in activewear. Therefore, it is also clearly safe for polyolefins to come into contact with skin.
VOC's, which stands for "Volatile Organic Compounds" are emitted as gasses from certain solids or liquids, and can have both short and long-term adverse health effects. Di-NOC has undergone rigid VOC emission testing, and the results concluded that 3M Dinoc meets the standards required for it to be considered "low-emitting". Since 2012, automakers have started replacing all PVC with polyurethanes and polyolefins to reduce off-gassing of VOCs in car interiors.
Polyolefin plastics are favored in healthcare settings, as they protect sterile environments. Safe enough for food storage products and medical facilities alike, this product is an ideal upgrade in a time when people are extremely conscious of environmental carcinogens, surface contaminants and the spread of virus-causing bacteria.
For these reasons, polyolefins are generally considered to be one of the safest commercial plastics on the market today.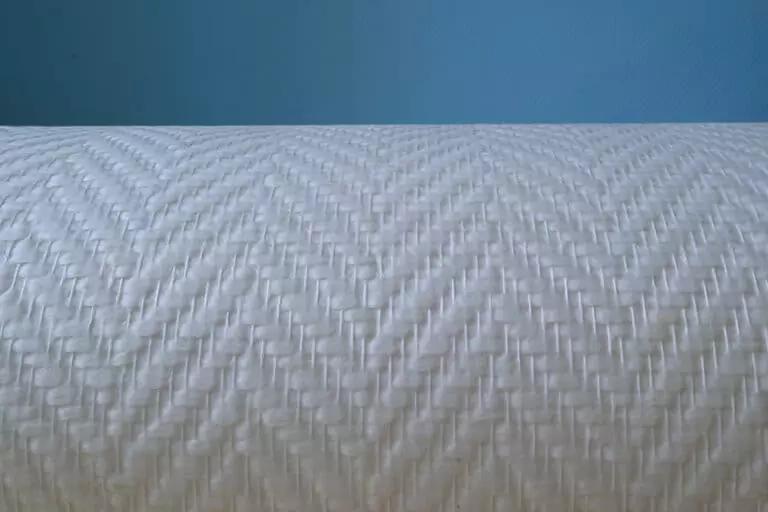 Why Choose Di-NOC vs. Other Products?
Unlike traditional construction and remodeling methods, Di-NOC film gives interiors an upgrade without disruptive demolition or costly construction. 3M, the manufacturer of Di-NOC film, has performed vigorous testing on its product to ensure its quality and resilience when exposed to various adverse conditions.
Testing demonstrates the superiority of Di-NOC architectural film over other alternatives like laminates, veneers, wallpapers, and paint. With custom decorative film, our clients achieve their ideal after effect without the mess or interruption that a standard remodel entails.
Not only saving customers time and money on renovations, the air bubble-proof engineering behind this 3M product means that the installation process is faster, and allows business operations to continue as normal.
Due to its proprietary Comply Adhesive air release technology, our professional installers make quick work of installing the flexible material of Di-NOC. The material is designed to adhere to the chosen surface without any pockets of air bubbling up. In just a few hours, the team can transform old and outdated features into attractive veneers with much more efficiency than a typical renovation would require.
Di-NOC film can be applied to ceilings to create an eye-catching statement, or on walls, facades, doors, columns, cabinets, bars, counters, elevators, partitions, and many more surfaces. Even unfinished surfaces such as drywall can be covered in 3M Di-NOC, saving our customers on construction costs. Whether the surface to be covered is made of MDF, metal, laminate, or even smooth natural stone, Di-NOC can bring new life to existing assets without a substantial investment.
Types of surfaces architectural films can be applied to:
Endurance and Life-Span of 3M Di-NOC Vinyl
The manufacturer's website states the expected life span for 3M Di-NOC decorative film is 12 years for indoor use. The warranty includes a guarantee for the product to remain free of defect for 5 years.
Extensive testing revealed that the product can withstand temperatures of up to 150 degrees Fahrenheit. Even after 150 days at this temperature, 3M Di-NOC showed no signs of delamination or any other visible change. Even cycling between -22 degrees and 150 degrees, the product showed no evident damage.
Di-NOC has also been tested for fire-resistance and is rated the highest, as Class A, meaning materials with this grade are effective against severe fire exposure.
Other factors tested in the rigorous examination of 3M Dinoc film included UV light exposure, wear resistance, and cold impact resistance. No wear-through of surface finish, cracking, or peeling resulted from any of the extensive testing done. 3M Di-Noc is proven to be an ideal material for multiple applications including kitchen cabinets.
Stain resistance of the product is also worth mentioning. Numerous liquids were applied and left to sit on the surface for more than 24 hours. Many of the liquids are known to contribute to permanent staining on other materials. Some of the fluids that were included in the stain-resistance testing were red wine, coffee, iodine, cooking oil and cola. Every single one of these came off with water only, leaving no trace on the Di-NOC film.
The results of these tests are readily available for review on the manufacturer, 3M's website.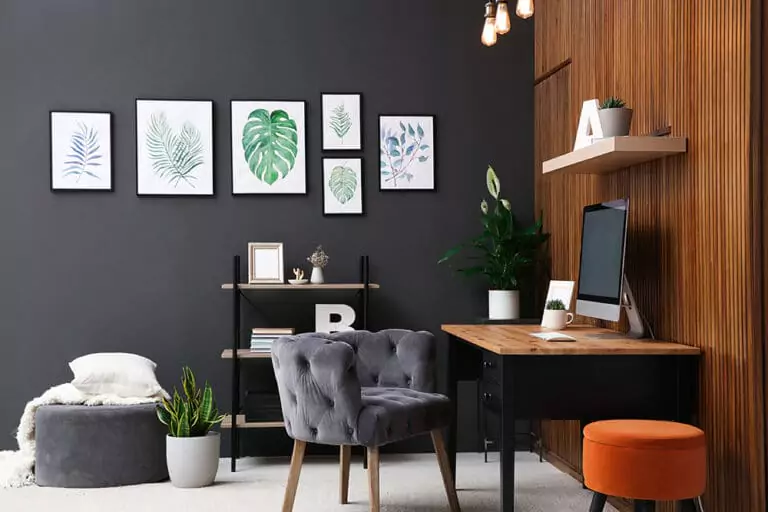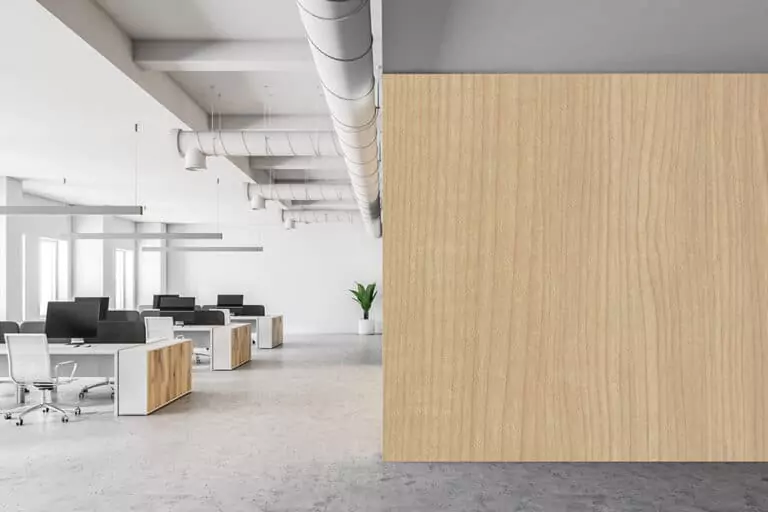 Maintenance for 3M-Dinoc Film
The 3M-Dinoc product guide recommends that most spills be wiped up with a soft cloth and water, and a mild detergent if needed. For any lingering stains, a diluted alcohol solution will take care of any remaining residue.
Even if scratched, 3M Dinoc decorative film may be quickly restored with a product such as 3M Marine Vinyl Cleaner & Restorer.
Before scheduling a costly design consult or taking on yet another DIY project to save money, consider a compromise. By selecting 3M Di-NOC, our clients are able to extend the life of existing furnishings by at least 12 years, reserving both time and money. For a quote or consult regarding 3M Di-NOC, give us a call today.
YOU MIGHT ALSO BE INTERESTED IN THESE ARTICLES